Take a Tour of Saint Mary School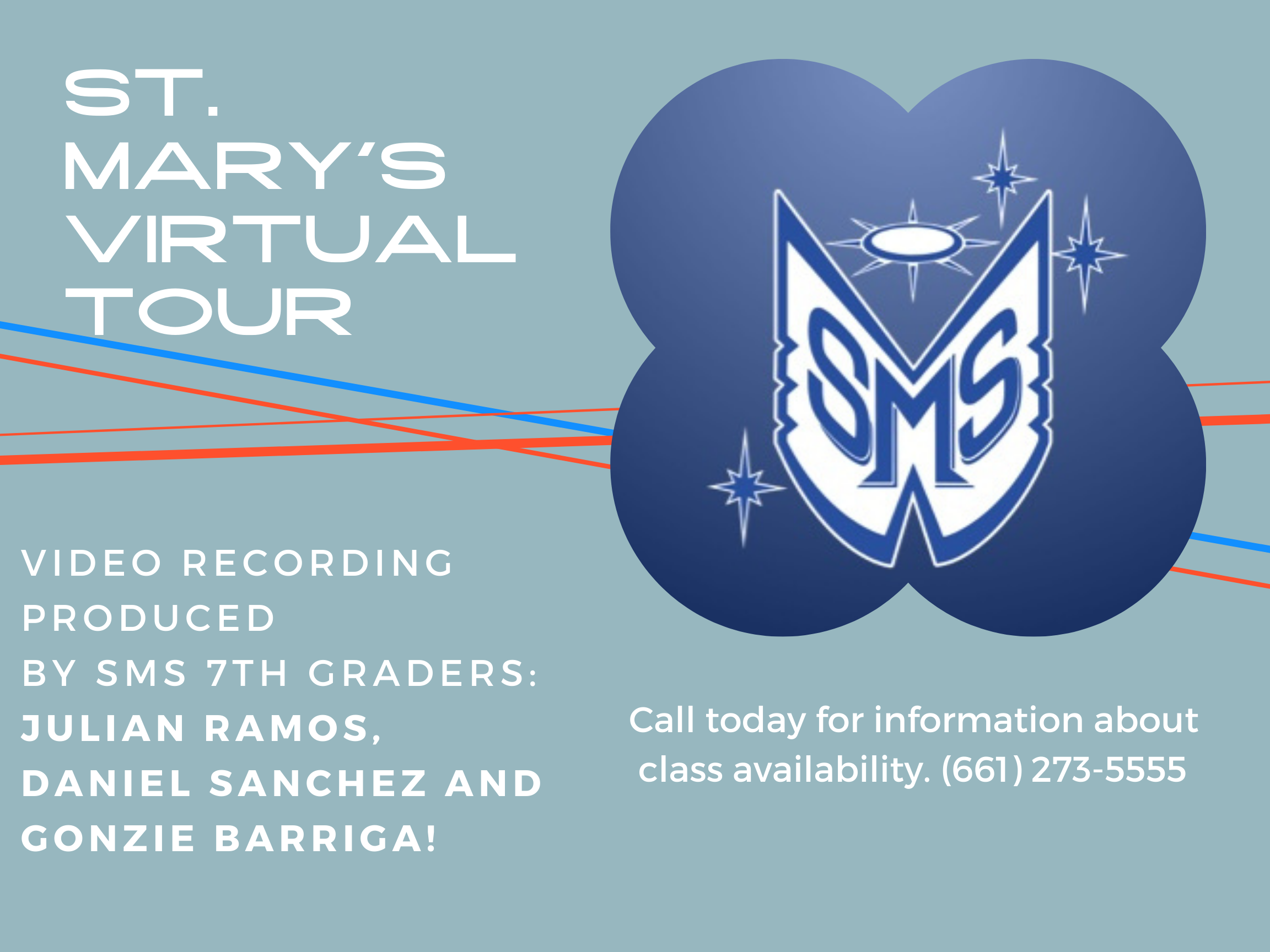 Schedule a Tour
6 questions
Why Saint Mary Catholic School?
Safe and Caring Environment

Certified Faculty and Staff

Community Engagement and Involvement

Religion Integrated Academics
Saint Mary Catholic School Facts.
School Founded: 1960

School Colors: Blue and White

Religious Affiliation: Roman Catholic (OPEN TO ALL)

Accreditation: Western Catholic Education Association WCEA and Western Association of Schools and Colleges WSAC

Grades: TK - 8

18:1 Student to Teacher Ratio

1:1 Technology Based Classes

Certified Teachers
Saint Mary Catholic School Mission:
Our mission is to help students develop a deep and evolving personal relationship with God and their community through the teachings of reason, religion, and loving-kindness. As ethical leaders with values rooted in our Catholic teachings and traditions, students will demonstrate academic excellence and teamwork through creative and critical thinking while being of service to others.